NEW ONLINE GIVING WITH REALM
We now have our new online giving set up and ready to go!
Please check back monthly as giving options will incorporate special collections, events or other initiatives which you may choose to support in addition to your regular offertory gift and funded depreciation donation.
If you need help with this, please contact Wendy at wtaylor@stjosephorlando.org or 407-275-0841.
Click on the Button for more information and to use New Realm Giving New Online Giving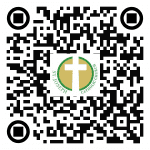 TEXT TO GIVE
Text
StJosephOrlando
to
73256
to give using your mobile device.
This number will never send unsolicited texts to you.
Messages and data rates may apply.
Message frequency varies.
Text HELP to 73256 for help.
Text STOP to 73256 to cancel.
Thank you!

Don't forget…
There is a drop down list of parishes in the "Choose your Parish" section.
Please select: St. Joseph Catholic Church, Orlando.
Click on the Button for more information and to contribute to Our Catholic Appeal.  Thank you!
St Joseph Our Catholic Appeal