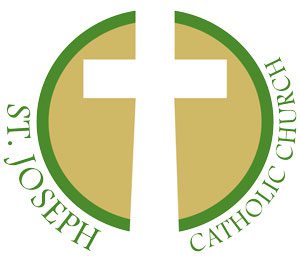 This weeks Worship Aids
This Weeks Worship Aid
INFORMATION
ON VISITING OUR CHURCH
THIS WEEK:
WEEKEND MASS SCHEDULE:
Saturday Evening: 5:00 p.m. English Vigil Mass 7:00 p.m. Spanish Vigil Mass
Sunday: 8:00 a.m.English, 10:00 a.m.English, 12:00 p.m.English
NEW DAILY MASS SCHEDULE:
Tuesday 12pm
Wednesday 12pm
Thursday 7pm follow by Adoration of the Blessed Sacrament
Friday 12pm
First Saturday 9am
NEW CONFESSIONS TIMES:
Thursday 5pm to 6:30pm
Saturday 3:00pm to 4:30pm
By Appointment (contact the office)
Click on the link for more information and to use REALM ONLINE GIVING and Our Catholic Appeal . Thank you!
We are grateful for your generous support of Catholic Charities of Central Florida who serves our parish and beyond. We appreciate your help!
See your efforts in action with this year's video:

Thank you!
Estamos agradecidos por su generoso apoyo a Caridades Católicas de Florida Central que sirve a nuestra parroquia y más allá. ¡Apreciamos su ayuda!
Ve sus esfuerzos en acción con el video de este año:
¡Gracias!

For Funeral Information
Click Here
For pastoral assistance or sacramental emergency, contact the main office at (407)275-0841 or by email office@stjosephorlando.org
2023 Advent and Christmas Schedule
Click Image to make bigger