Here are the Latest Upcoming events in the Parish.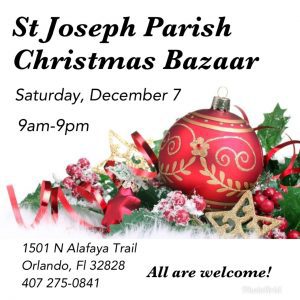 St Joseph Parish Poinsettia Sale
6.5" 6-7 blooms $15.
Pre-Order after all masses
November 9,10/ 16.17/ 23,24
Pickup at Bazaar December 7th 9am-9pm
Checks payable to St. Joseph Catholic Church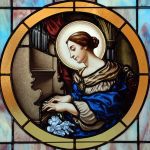 St. Cecilia Musical Celebration of Praise and Thanksgiving
November 22, 2019 7:30 pm
St. Joseph Catholic Church
1501 N Alafaya Trail
Orlando, FL 32828
407 275-0841
Free Will Offering
All are invited!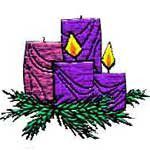 Advent Morning of Reflection
Saturday, December 14, 2019
8:30- noon
All ministers are encouraged to attend.
All are welcome.
Social to Follow. Bring a brunch item to share.