Sacraments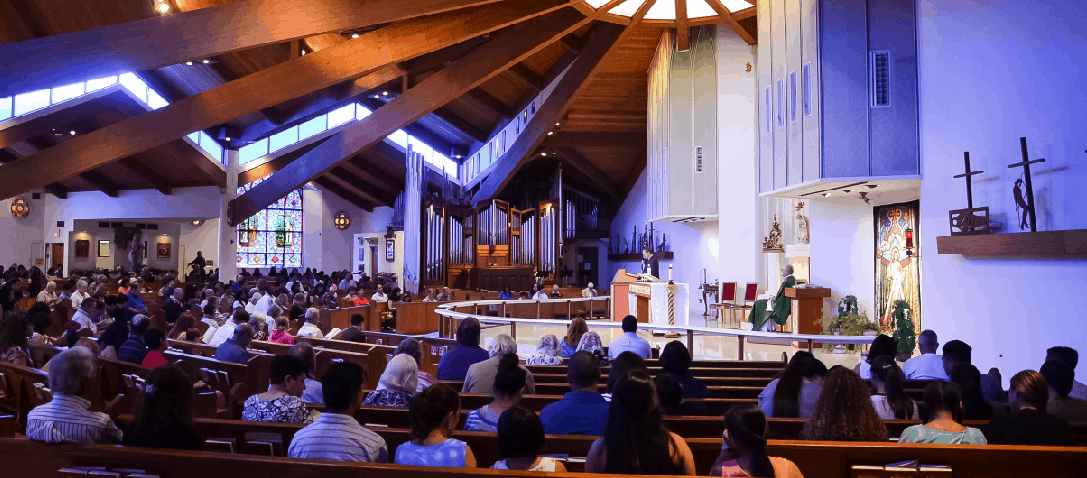 If you or a family member is hospitalized or in need of the Sacrament of the Anointing of the Sick, please contact the Parish Office at 407-275-0841.
For an after-hours emergency call the Parish Office and dial extension 7 and your call will be transferred to the priest on duty.
"Amen, amen, I say to you, no one can enter the kingdom of God without being born of water and Spirit". – John 3:5
Baptism preparation for infants and toddlers under 7 years old:
(if your child is over 7 please call the Parish office for information about Children's RCIA)

Congratulations! We are excited about celebrating the Sacrament of Baptism for your child.
Contact Parish Office: Call (407) 275-0841 ext. 101. Our receptionist will give you a Baptism Packet with all forms and requirements.
Documents that Need to Be supplied: Baptism Registration Form, Copy of child's birth certificate, Godparents' Sponsorship Eligibility Forms.
Register in the Parish: Parents of the child to be baptized must be registered and active members of St. Joseph's for at least 3 months. If you are not already registered, you may do so by calling or visiting the Parish office.
Selecting Godparents: Godparents play a very important role in your child's spiritual life. They should serve as role models of the faith. The child should be able to look to their godparent as an example of how the church teaches us to live our Catholic faith. They should support not only the child but you, the parents as well. Additionally, in their role as godparent, they represent the larger Church community. Therefore, being a godparent is not only an honor; it is a tremendous responsibility. Therefore, the godparents should be carefully chosen. In recognizing the importance of the godparent and their duties, the Church has provided guidelines to help parents choose the best possible godparents for their children. St. Joseph's adheres to Canon Law in all aspects of Baptism. If potential godparents are not practicing members of the church or have converted from the Catholic faith to any other faith, they should not be considered and will not be accepted.
The Church requirements for Roman Catholic godparents are:
A child must have a practicing Roman Catholic godparent in good standing with the Church
These godparents must be at least 16 years old and be mature enough to understand, accept and carry out the duties of a godparent.
A godparent must have received the Sacraments of Initiation: Baptism, Eucharist and Confirmation.
If they are married, they must be married in the Catholic Church.
A godparent must be living an exemplary life consistent with faith and morals as taught by the Roman Catholic Church.
A godparent must be actively practicing the faith.
If two godparents are chosen, they may not be of the same gender.
There may be no more than two godparents.
If both are Catholic, both must meet all the criteria above.
Sponsor Certificates: All Catholic godparents (sponsors) must obtain a Sponsorship certificate or letter from their own parish stating that they are members in good standing and are eligible to act as a Catholic Sponsor for Baptism. This certificate or letter should be submitted to our Parish Office as soon as possible after the initial baptism registration. Without these certificates you cannot schedule your child's Baptism. If a sponsor is registered here with St. Joseph's they need to contact the Parish Office to request the certificate. They will also need to attend a preparation class. If a sponsor is registered at another parish, we have the forms you can give to them to take to their parish.
Baptism Preparation Class: All parents and godparents are required to attend a Baptism Preparation Class. This 60-minute class is offered generally on Saturday in odd months in English and Spanish. Please call Parish office to be scheduled for a class.
Scheduling the Baptism: Baptisms are generally scheduled on Sunday in even months except during Lent. Once you take the Baptism Preparation Class you will receive the available Baptism dates.
Naming Your Child: The name you select in addition to your family name will provide your child with a unique identity. The long-standing tradition of the Church has been to give at least one name of a saint or person from our Biblical tradition. A Christian name will provide your child with a model for Christ-centered living.
Pictures at the Baptism: Photographs and video are permitted at the Baptism ceremony. These are excellent means of sharing the memory of this joyous and special day with your child as he/she grows in age and faith. They will also turn out to be a good teaching tool. Please be sure to follow the instructions of the celebrant to ensure that you will be getting the best pictures and not interfering with the ceremony. Anyone who is taking the pictures/video should not go onto the Altar. They can take the pictures/video from the pew and after the ceremony.
Clothing and Candle: A white clothing is customary but not required. If a hat is worn, it should be removed for the baptism. The parish will provide a white Baptismal candle. After the ceremony they will be yours to keep as a reminder of this joyous sacrament. The candle can be burned on Baptismal anniversaries and when the child receives other sacraments in the future.
Family Donation: There is no fee for Baptism, however many families wish to offer a donation. This may be placed in an envelope and given to the Priest on the day of the baptism when you are issued your child's baptism certificate or it may be mailed to the parish – St. Joseph's Catholic Church, 1501 Alafaya Trail, Orlando, Florida 32828. Please be sure to indicate that the donation is for the occasion of your child's (name) baptism.
Baptismal Record and Certificate: The baptism will be recorded in the permanent records of the parish from the information you provide. Therefore please be sure of the accuracy of information and the spelling of names. A baptism certificate will be given to you following the baptism. Later, whenever a certificate might be needed, it can be prepared from the parish record. They become permanent and historical records. The records cannot be changed.
So faith, hope, love remain, these three; but the greatest of these is love. – 1 Corinthians 13:13
Marriage preparation requirements:
Congratulations on your engagement! We are looking forward to assisting you in preparing for your marriage. The steps below will help you secure information for planning your wedding.
1. Contact Parish Office: Call (407) 275-0841 ext. 101 to begin the process. Throughout the preparation process you will meet with the priest and our Parish wedding coordinator 3 to 5 times.
2. Current Baptism Certificates: Both parties must provide a newly issued Baptism Certificate issued by the parish where you were baptized. Contact the Parish where you were baptized and request a recently dated Baptism Certificate.
3. Registered in the Parish: Either the Bride or the Groom must be a registered and active member of St. Joseph's for at least 3 months. If you are not already registered, you may register by calling or visiting the Parish office.
4. 4-6 month preparation process: You must call the Parish office to start the necessary preparation at least 6 months in advance.
5. Fully Engaged: You will need to take a Fully Engaged inventory. This will be scheduled with our Parish wedding coordinator.
6. Pre-Cana: You will be required to attend Pre-Cana classes. This will be scheduled with our Parish wedding coordinator.
7. Setting the Date: The final date for the wedding WILL NOT be set until the entire assessment process has been completed and the decision to precede has been made by the priest.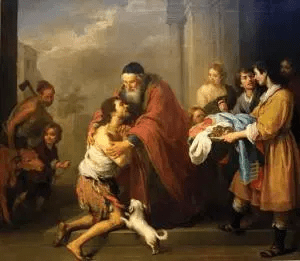 Confessions: Thursday 5:00pm – 6:30pm and Saturday 3:00 – 4:30pm or by appointment
To make a Confession appointment please call the office.