Emmaus Ministry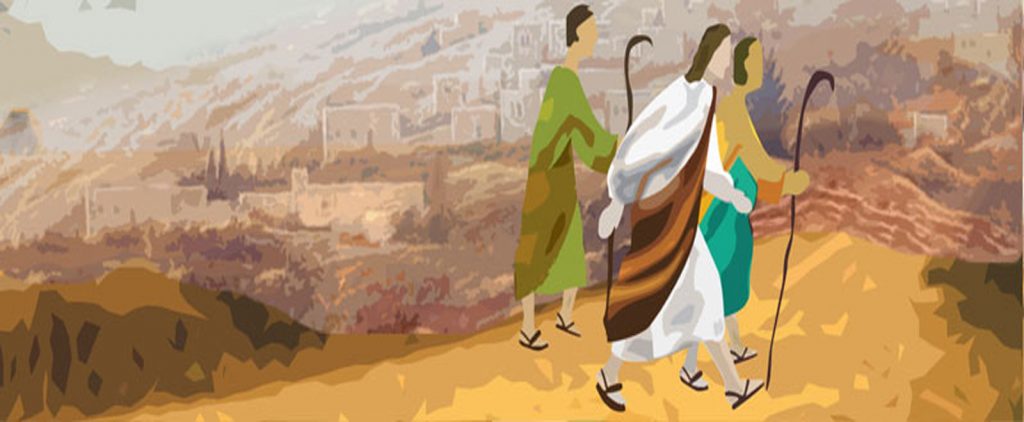 EMMAUS
Emmaus has the following objectives: preparing and running the Emmaus Retreat, where participants are given an experience with Jesus. The retreat, under the guidance of the Holy Spirit, has been a point of conversion and renewal for many who have lived this experience, who have felt their hearts burning when they met Jesus along the way.
The Emmaus Retreat is inspired by the biblical passage of the Gospel according to Luke 24, 13-35, where two disciples experienced a journey that transforms them when they were faced with the love of Jesus, renewing their lives from the bottom of their hearts.
The Retreat lasts for a weekend and is offered to all members of our St. Joseph Parish. These retreats are prepared by laymen and offered to Catholics and non-Catholic Christians. The retreats are held for men and women separately.
The ultimate goal of the retreat is to love Jesus more and more, and through that love, learn to love our brothers and serve in our Parish and Community.
MEETINGS
The meetings are held once a week, and on these meetings we pray, read the Bible and discuss topics related to faith formation. The Emmaus group also offer opportunities to serve the Parish and the Community. The only requirement to attend these meetings is to have previously attended the Emmaus retreat.
Emmaus Women Spanish meets every Monday at 7:00 pm, in the Social Hall of St. Joseph Catholic Church
Emmaus Men Spanish meets every Monday at 7:00 pm, in the Social Hall of St. Joseph Catholic Church
RETREAT REGISTRATIONS
Dates of upcoming retreats:
Emmaus Women Spanish:
May 26,27 and 28th, 2023
For more information call the office at (407) 275-0841
Emmaus Men Spanish:
November 17,18 and 19th, 2023
We suggest registering early as space is limited. We will accept applications according to the order of registration. The cost is $ 100.00 for the weekend. This includes transportation from the Parish to the Retreat Center, accommodations and food.
To receive more information about the Emmaus group or the retreat, please send an email to office@stjosephorlando.org